Contact Us
Products in our store are temporarily unavailable. Our office is closed for the holidays.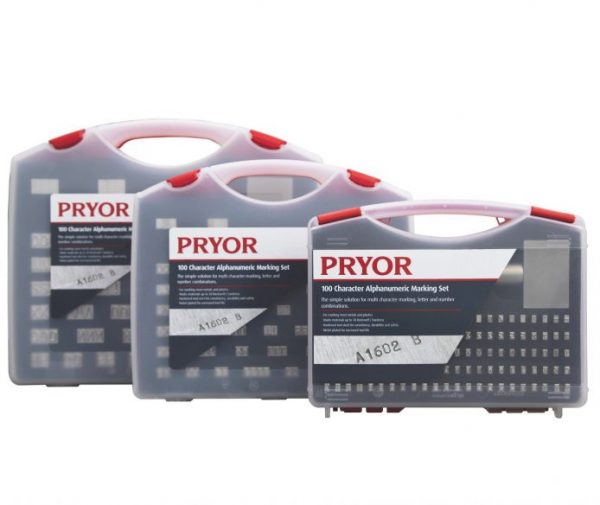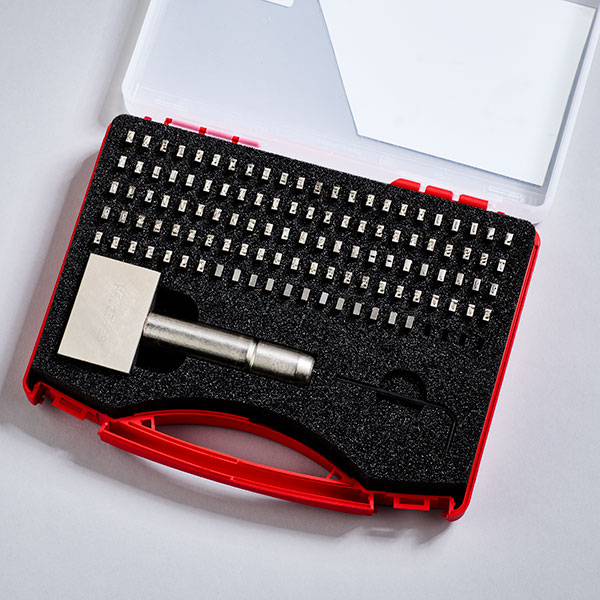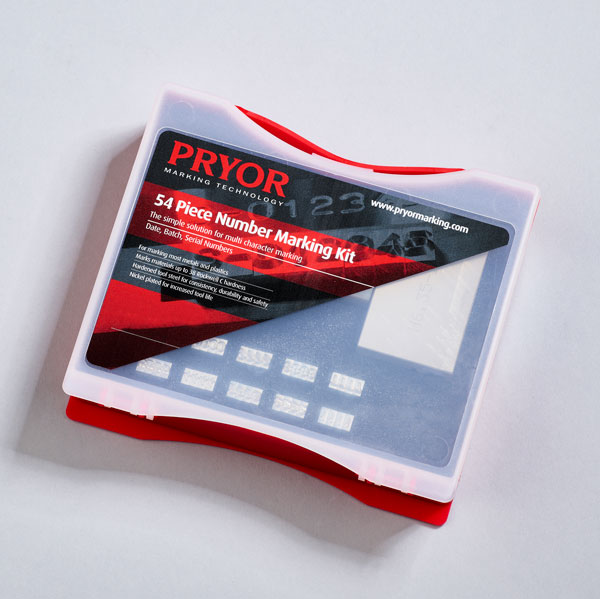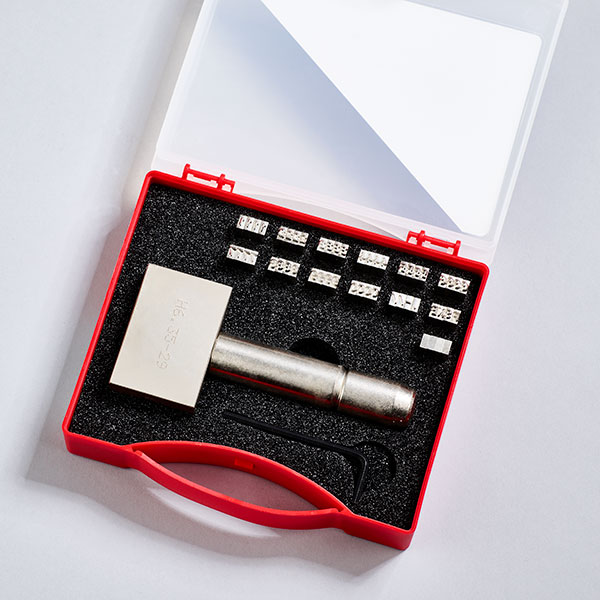 Type Stamps – Low Stress
Low Stress Steel Type Stamps for use for marking applications which dictate that lower stress levels are introduced into the component being marked. This is usually a requirement for Aerospace, Nuclear, Oil and Gas installations and some M.O.D. work.
2 Styles of Low Stress engraving available
Ministress – round faced character which gives a continuous line character when marked.
Dotstress – for even greater reduced stress levels, a character with similar nose formation to Ministress but with the added benefit of impressing the character in dot formation.
Low Stress sets available in each style:
Letter Sets include 26 Characters A-Z
Number Sets include 10 characters 0-9
Full Sets include 100 alpha-numeric and punctuation characters as well as spacer pieces for non-marking positions
Pryor Type Size Chart
Full Sets - What's in the box
Safety Info.
Pryor Type Size Chart
Pryor Type sizes are measured from the crown of the character, please use the image and tables below to determine the correct size for your application

Character Height
Blank Size
(H)
Length (C)
North/South (B)
East/West (A)
mm
Inch
mm
Inch
mm
Inch
mm
Inch
3.0mm
1/8″
19.05mm
3/4″
8.00mm
5/16″
4.00mm
5/32″
5.0mm
3/16″
19.05mm
3/4″
9.50mm
3/8″
6.40mm
1/4″
Full Sets - What's in the box
Alphanumeric Pryor Fount Set Comprises:
| | |
| --- | --- |
| Q V Y Z & | 1 each |
| B C D F G H J K M P T W X / – . , | 2 each |
| A I L N O R S U 3 5 6 7 8 9 0 | 3 each |
| E 1 2 4 | 4 each |
| Spacer pieces for non-marking positions | 12 each (1.0mm – 3.0mm set) 6 each (4.0mm – 10mm set) |
| Single row Hand Holder & Allen Wrench | 1 each |
Safety Info.
Safety note: As with all striking tools, we recommend the use of appropriate safety protection.
Safety glasses and gloves should we worn at all times when striking metal for marking purposes