Contact Us
Products in our store are temporarily unavailable. Our office is closed for the holidays.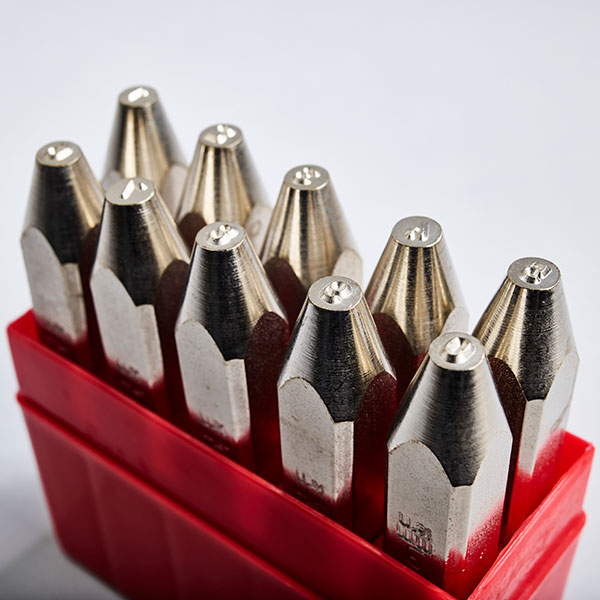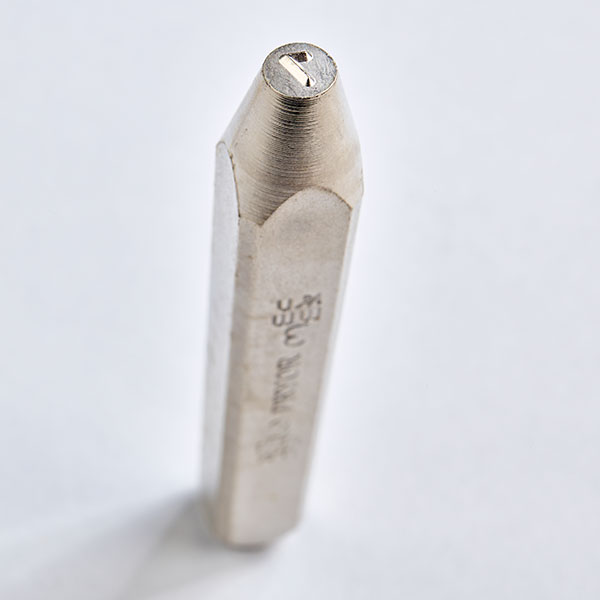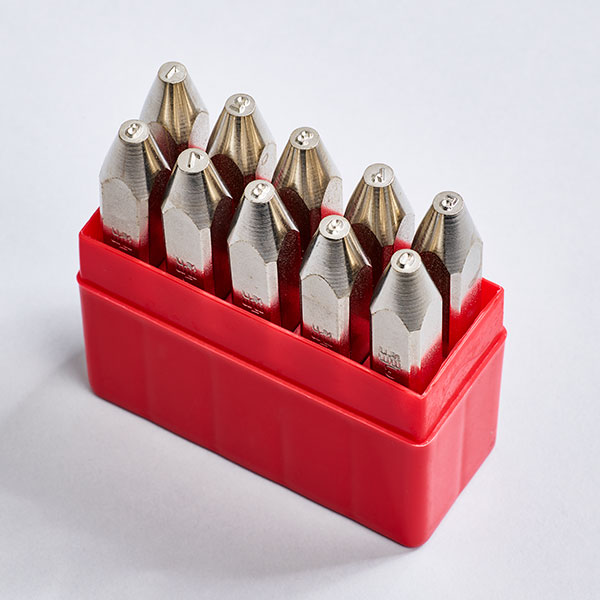 Steel Hand Stamps – Heavy Duty
The larger blank size of our heavy duty hand stamps is unrivalled by many around the globe with greater strength to allow a heavier blow to be struck, this is the most cost effective stamp for prolonged or industrial use on anything from Aluminium to Stainless Steel.
All punch sets in this range are made from chromium tool steel and hardened to between 58-62 Rockwell C and then tempered at the striking end to between 32-40 Rockwell C giving maximum safety in use. Manufactured under stringent BS EN ISO 9001:2015 quality controls and exacting standards.
When you look at the engraved character on a standard hand stamp, the letter is a reflection /reverse of how it is indented.
Hardened and tempered to precise limits, nickel plated for rust protection for maximum safety in use and long productive life.
Heavy duty hand stamps are available as number sets and letter sets
6 Character sizes
Safety Grips are available to further reduce the risk of injury
Additional characters and logos are available through our custom design team, make an enquiry here
Size Chart
Video
Safety Info.
Size Chart
To be used in connection with the Punch Diagram in the images ribbon.
Character Height – measured from the crest of the engraving as shown.
Character Height
Stamp Length (A)
Square Section (B)
Square Section (C)
Metric
Imperial
Metric
Imperial
Metric
Imperial
Metric
Imperial
3.0mm
1/8″
89.0mm
3.1/2″
12.70mm
1/2″
12.70mm
1/2″
5.0mm
3/16″
89.0mm
3.1/2″
12.70mm
1/2″
12.70mm
1/2″
6.0mm
1/4″
89.0mm
3.1/2″
14.30mm
9/16″
14.30mm
9/16″
8.0mm
5/16″
89.0mm
3.1/2″
14.30mm
9/16″
14.30mm
9/16″
10.0mm
3/8″
102.0mm
4.0″
19.0mm
3/4″
19.0mm
3/4″
12.5mm
1/2″
102.0mm
4.0″
19.0mm
3/4″
19.0mm
3/4″
Video
Safety Info.
Safety note: As with all striking tools, we recommend the use of appropriate safety protection.
Safety glasses and gloves should we worn at all times when striking metal for marking purposes